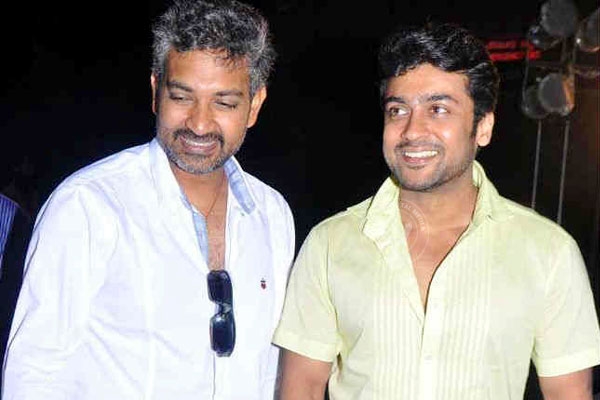 (Image source from: })
It is rare to see a star acting asking any director for a role in his film, at least a cameo. But this happened when Tamil Super Star Suriya said that he is ready to play even a cameo role in magnum opus Bahubali 2, if offered by director Rajamouli. Kudus! Rajamouli, for making films that are bigger than life!
Even though neither Rajamouli nor Suriya have neither denied nor accepted, the reports came out that Rajamouli is directing Suriya in a film. This comes after two installments of Bahubali 2 have been wrapped up by the film maker. Hot buzz in the industry is that the director approached the Tamil Super Star for a cameo role yet significant in his next film. There is no official confirmation on this however. If the buzz turns true, then it is a dream come true for Suriya, who has been waiting for long time for the offer.
Pre-production work of Baahubali 2 is going on in full swing at present. In November, regular shooting of the film would commence.
-Sumana