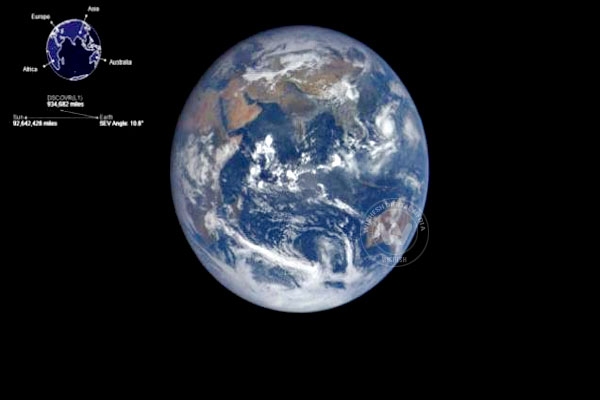 (Image source from: })
You have surely learnt about Earth rotating around Sun, but might have not seen Earth rotating around the big star. NASA's new website will make it possible as it features images taken from the Deep Space Climate Observatory around 12 to 36 hours earlier.
The site features a daily sequence of images of the Earth as it rotates. Thus, it is bliss to watch how Earth rotates all the day. The side of the Earth seen in the video is sunlit side of the planet. You will also get to see an archive of EPIC images with an option to search date and continent in the new site.
Interestingly, NASA camera took the images one million miles away from a the Deep Space Climate Observatory (DSCOVR), which is a partnership between the National Oceanic and Atmospheric Administration (NOAA), NASA and the US Air Force, according to the statement from NASA.
DSCOVR project scientist at Goddard Space Flight Centre of NASA in Maryland, Adam Szabo said, "The effective resolution of the EPIC camera is somewhere between 10-15 km."
-Sumana