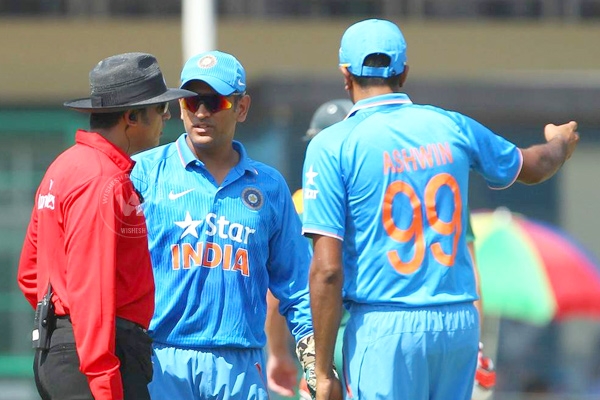 (Image source from: })
International Cricket Council has fined 40% of match fee of Vinod Phadke, Indian team manager, for making "inappropriate comments" referring to contentious umpiring decisions by Vineet Kulkarni in the first Kanpur ODI with South Africa on Sunday. India lost the game to South Africa.
The hearing was held by Chris Broad, ICC match referee, in Indore at the end of the second ODI on Wednesday. Phadke pleaded not guilty to the charge.
Phadke's comments
On Tuesday Phadke said, "I have not seen the captain's report, but I am going to mention him (the umpire) in my report. It is obvious to everybody that the umpiring has not been good."
These comments from Phadke were found to have contravened Article 2.1.3 of the ICC Code of Conduct for Players and Player Support Personnel. It is related to "Public criticism of, or inappropriate comment in relation to an incident occurring in an International Match or any Player, Player Support Personnel, Match official or team participating in any International Match."
Kulkarni's umpiring decisions
Phadke comments were related to Kulkarni's umpiring decisions during first ODI in Kanpur and first T20I in Dharamsala. Reports indicate that India is not happy with umpire's decision to reject JP Duminy's wicket for an lbw appeal by Bhuvneshwar Kumar in the T20 besides the decision of Shikhar Dhawan's out off lbw from Morne Morkel during the ODI.
Kulkarni will return for the final ODI of the series in Mumbai as the third umpire.
-Sumana