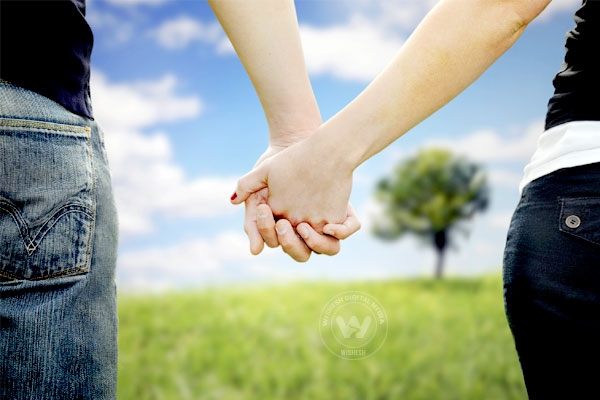 (Image source from: })
First things first! There is no such thing like 'Perfect Marriage'. The only thing that exists is 'Perfect Moments'. Understanding this is more than enough to wither off all your doubts about having a perfect partner or perfect marriage. Now, you will be able to concentrate on finding or creating those perfect moments in your married life. These will surely contribute to have a long and happy marriage.
Ingredients required for happy marriage!
Saying 'I love you' frequently; Regular cuddles; Romantic moments at east thrice a week; Meaningful and deep conversations now and then; Dinners or dates; Arguments thrice a month; At least two vacations together each year; Few shared interests or hobbies. Mix all these thoroughly until good blend and you will have a long and happy marriage.
Now let us look at few secret tips helpful for long and happy marriage
Divorce is never a solution at any point in married life. This mindset would definitely enable life partners to search for solutions at critical boiling points in their marriage. On the bottom-line you can define this as 'commitment for life-time.' Of course if you find yourself overwhelmed with addiction, abuse or adultery, it is time for you to take care of yourself first, rather than marriage.
Finding a perfect soul mate should not be the only ideology, as there is no such thing called perfect. Any time, when two people are living together for years together, they would definitely face situations like annoying, frustrating and irritating. What is essential here is acceptance and tolerance. Accept that marriage is just not bed of roses; it is indeed, thorns, hurdles and all. Your success lies in dealing with all these and coming out with flying colors.
Other essence of long married life is not being afraid about saying what is in your mind. A marriage with unexpressed frustrations may not last longer. So, simple solution for this is to open up your lines of communications as frequently as possible. And, for this to work out in a great way, all that is essential is an open environment. It is an environment where members welcome honest and open communication with respect. This is a powerful tool in converting even a faltering marriage into a powerful one.
Both quantity and quality time spent together add spice to long happy marriage. So never stop dating. Just remember that you need to keep stroking the fire. A great way that works best for life-long love is focusing all the attention on one another at least for fifteen minutes a day. No pet, no phones, no distraction. Happy, long married life!
-Sumana