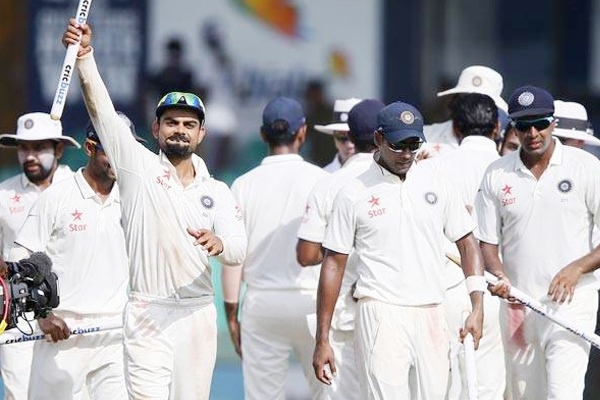 India- 189, 274.
Australia- 275,122.
India made the impossible, possible; India has defeated Australia in an exemplarily played match on the fourth day of the 2nd test in Nagpur.'
Despite failing to set a huge target in both the innings, the home side tackled well against the Australian openers.
Though Australia performed better than the home side in the first innings, Virat Kholi's captaincy gave a boost to the fielding side and stopped the Kangaroos at mere 122.
A target of 188 was never enough. That's what experts believed. But, team India believed in themselves and ensured that 188 seemed to far a cry for the Aussies.
Ravichandran Ashwin was awarded the bankable player of the match for his outstanding performance by taking total 8 wickets in both the innings (6 in the second).
KL Rahul was awarded the Man of the Match for his steady performance of 90 runs off 205 balls in the first innings.
AMandeep