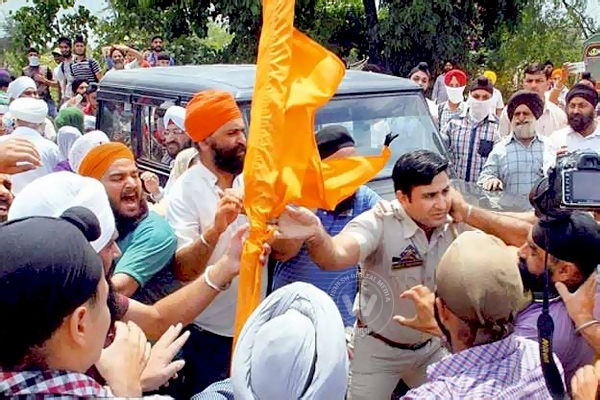 On Wednesday, at least 15 people were injured, including police men in a clash between Sikh protestors and police in Faridkot over an alleged incident of irreverence in the district.
When batons were used by the police to fire in the air so as to quell protests, activists of several Sikh organizations along with policemen were injured. Sources reveal that the situation is tense yet under control in the district. A heavy police force was deployed to maintain law and order.
After the happening of the alleged sacrilege, few places in Faridkot and its adjacent Moga have been tense for some days. Chief Minister Parkash Singh Badal and his deputy Sukhbir Singh Badal have made an appeal to the people to maintain peace. Mr. Badal said that the guilty would not be spared.
On Monday, tension built up in Kotkapura area after more than 100 pages of Sikh holy book were found lying down in a street nearer to the gurdwara. The holy book was stolen in June from a Gurdwara.
Although 200 protestors were rounded up in Kotkapura by police on Tuesday, they were released later.
-Sumana