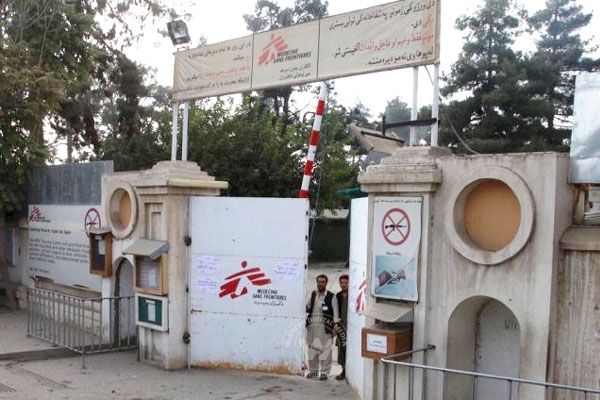 Nine local staffers belonging to Doctors Without Borders were killed while 30 went missing after an explosion occurred near the hospital in the northern Afghan city of Kunduz. It is suspected to have caused by a U.S. air strike.
The international charity said in a statement that the "sustained bombing" happened at 2.10 a.m. (3.10 a.m. IST). Backed by US airstrikes, Afghan forces have been fighting to dislodge Taliban insurgents. On Monday, they overran Kunduz.
U.S. forces in Afghanistan revealed that they carried out an airstrike at 2.15 a.m local time on Kunduz. U.S. Army Col. Brian Tribus, the spokesman said the strike "may have resulted in collateral damage to a nearby medical facility". He added that the incident was under investigation. He also said that since Tuesday, it was the 12th U.S. airstrike "in the Kunduz vicinity."
According to Doctors Without Borders, its trauma centre "was hit several times during sustained bombing and was very badly damaged" and at the time of bombing, it had 105 patients, caretakers and over 80 international staff and Afghan staff.
Sediq Sediqqi, Interior Ministry spokesman, said that at the time of strike, 10 to 15 terrorists were hiding at the hospital. In a press conference, he told that, "All of the terrorists were killed but we also lost doctors." He added 80 hospital staff, including 15 foreigners, were taken to safety.
-Sumana