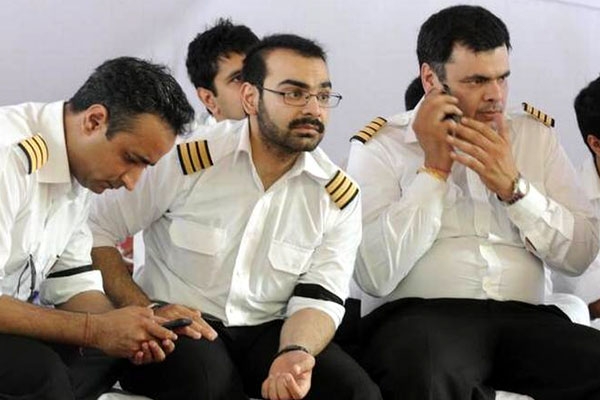 (Image source from: The Hindu)
After aviation regulatory body Directorate General of Civil Aviation amended its rules, pilots and flight attendants are required to work longer hours. The amended rules reckon prolonged duty timings of the crew during a medical crisis, a natural disaster, technical malfunction, and unfavorable weather.
The Flight Duty Time Limitation (FDTL) and rest timings for aviators and flight attendants were laid down by DGCA which have to be followed mandatorily by all airlines to preclude fatigue-related safety issues.
While the regulations allowed airlines exemptions under exceptional circumstances, they did not determine what those situations would be.
The airlines will be permitted to widen the shift timings of their crew in order to "avoid inconvenience to passengers."
"Some of the exceptional circumstances, which may be occasionally encountered during operation of flight are medical emergency, natural calamity, national requirement for relief & rescue operations (mission-oriented), equipment malfunction, weather-related disruptions, runway closure, passenger and aircraft recovery, etc," read a circular from the DGCA dated June 23.
The annex to the circular also includes "ATC delays" as an effectual ground for airlines to widen timings of their crew.
The DGCA has been barred by the Delhi High Court on April 18 from granting an exemption to airlines from FDTL after a plea by petitioner Yeshwant Shenoy. Nevertheless, the DGCA sought a reappraisal which was upheld by the court that said DGCA is empowered to exempt airlines from FDTL rules "by special order or general order".
Now Shenoy says that he will file a contempt petition against the DGCA as the body is interfering with technicalities.
"The regulator has included every possible kind of delay in this latest circular instead of holding airlines accountable, which is wrong. If there is an act of God, an evacuation to be done, a war situation all those are valid grounds but if there is a snag in the aircraft and the airline has not been able to repair why should it be excused," asked Captain Shakti Lumba who is an independent aviation specialist who also served with Alliance Air as its Executive Director.
By Sowmya Sangam