Donald Trump Junior's wife rushed to hospital after opening a letter having suspicious white powder
February 13, 2018 17:36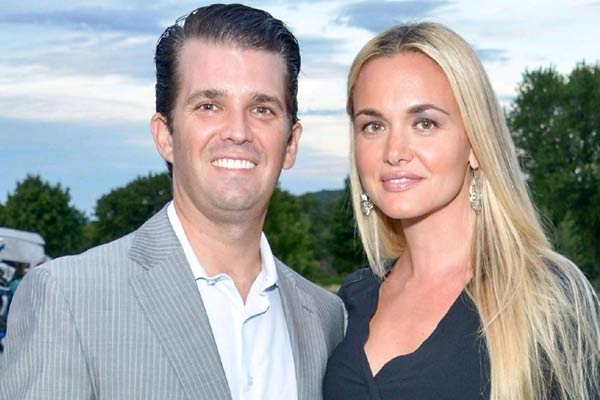 (Image source from: www.hillpress.org)
NY:
Vanesssa Trump the wife of Donald Trump Jr was rushed to a NY Presbyterian Hospital on Monday for coming in contact with a suspicious white powder on a package she opened at her home. Officers got a call at 911 at 10 am and they responded at the couples apartment on East 54th Street home of her mother, Bonnie Haydon, in the posh Sutton Place neighborhood. Vanessa then told she came in contact with that white powder. Trump along with two other people were taken to hospital where the substance was ruled as non hazardous determined as corn starch by the investigators.
Vanessa Trump opened an envelope from Boston, as postmarked, at around 10 am on Monday. Then a call was made to 911 and to which The NYPD's elite Emergency Services Unit, a hazmat team, the department's Intelligence Bureau, the Secret Service, the Department of Environmental Protection and the FBI's Joint Terrorism Task Force all responded to the scene.
The Secret Service agency is investigating and they released a statement, "The Secret Service and our law enforcement partners in NYC are investigating a suspicious package addressed to one of our protectees received today in New York. This is an active investigation and we cannot comment any further."
Trum Jr tweeted "Thankful that Vanessa & my children are safe and unharmed after the incredibly scary situation that occurred this morning. Truly disgusting that certain individuals choose to express their opposing views with such disturbing behavior"
Vanessa is an actor and model married to Trump Jr from 2005. Together the couple have 5 children. President Trump's Lawyer expressed his deep outrage at the incident, "How disturbed must a person be to do what they did to a mother of five young children? This dangerous and reckless act goes beyond political differences."
Ivanka Trump also tweeted, Thinking of @MrsVanessaTrump & wishing I was by her side today. No one deserves to be frightened this way. There is no excuse.
Sarah Huckabee Sanders, The Whitehouse Spokeswoman stated, "I know the president spoke with her (Vanessa). Beyond that at this point, it's an ongoing and active investigation so I can't comment any further"
By Minu Manisha