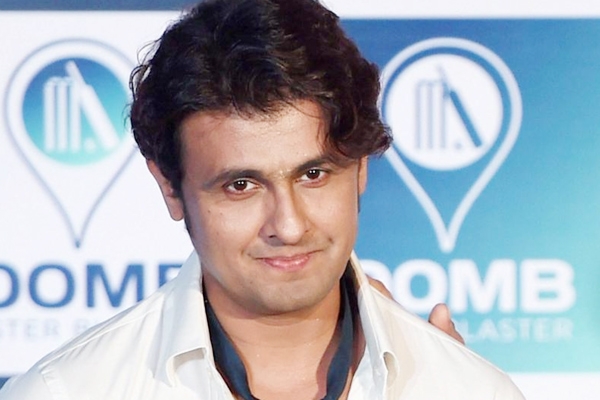 Sonu Nigam became the most trending person in India, when he took Twitter to express his anger at being woken up by the morning 'Azaan' announcement through loud-speakers and termed the use of loudspeakers as "forced religiousness" and "gundagardi".
While some people have relentlessly trolled the singer, others have greatly supported his view.
Today, the vice president of West Bengal Minority Untied Council has issued a fatwa against the singer for his comments over Azaan.
"If anyone can shave his hair, put a garland of old torn shoes around his neck and tour him around the country, I personally announce an award of Rs one million for that person," DNA quoted Syed Sha Atef Ali Al Quaderi as saying.
Quaderi stated that Nigam is an anti-national and added that no one had the right to hurt the sentiments of any other religion.
But instead of getting outraged by Quaderi's bounty, Nigam responded in a very hilarious way.
Sonu Nigam said that he will get his head shaved by his own Aalim and asked Quaderi to keep ten lakh rupees ready.
Today at 2pm Aalim will come to my place, and shave my head. Keep your 10 lakhs ready Maulavi. https://t.co/5jyCmkt3pm

— Sonu Nigam (@sonunigam) April 19, 2017
Quaderi also stated that more people get disturbed by the cacophony from his music studio and his concerts.
Well, someone should tell him that those people, who attended Nigam's concert, pay thousands of rupees for tickets.
The most important point that most of the people are failing to understand is, Nigam's tweet is not just directed towards only one religion or hurt any religious sentiments, instead it is against the disturbing sound through the loud speaker during the odd time.
AMandeep