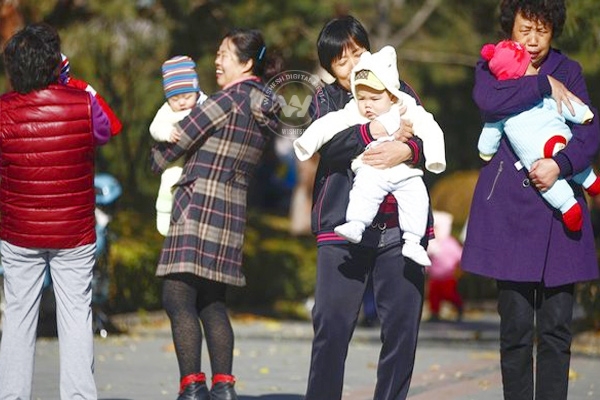 (Image source from: })
It is an end to the one-child policy in China, as the Chinese Communist Party (CPC) has decided to allow couples to have two children, in the wake of ageing society besides shrinking workforce.
The 2013 ruling allowed couples to have two children in case either of the couple was a single child. The policy change is an advance as pressure began to build up on authorities asking for the ease of family-size norms. This come as it became clear that that the one-child policy is leading to severe ageing population and labor shortages.
UN has estimated that approximately 440 million Chinese people are likely to be over 60 by 2050, which indicates a prickly decline in the labor pool. The working population aged between 15 and 59, has slid by 3.71 million last year.
The Chinese Academy of Social Sciences said that there should not be delay in the mainland to permit all couples to have a second child, mainly because there is a drop in fertility rate to 1.4, which is way short of the 2.1 mark, which is essential to be reached to ensure a balanced population profile.
A communiqué issued at the end of the fifth plenary Session of the 18th Communist Party of China (CPC) Central Committee was quoted by the state-run Xinhua news agency as saying that, 'the change of policy is intended to balance population development and address the challenge of an ageing population.'
-Sumana