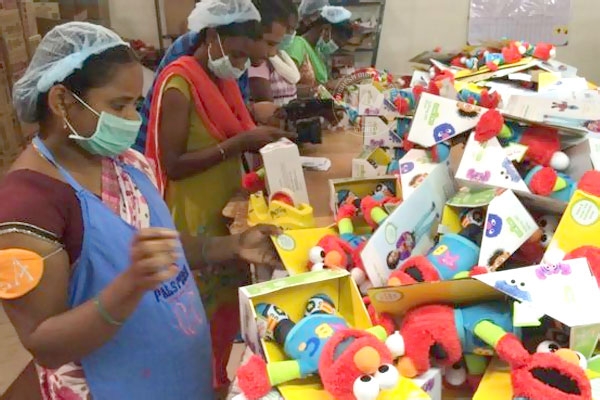 (Image source from: })
Make in India campaign attracting Chinese firms to operate factories in India. Over 100 businesses are happening in the Sri City Industrial hub in rural Andhra Pradesh. Many of them are of Chinese firms.
The ambitious campaign of Make in India was launched by PM Modi last year with an ambition to turn the country into a global manufacturing hub. The attractive part of the scheme is the 'incentives' given by the government to manufacture in India.
Recently, Union Minister Ravi Shankar Prasad said, "In plain terms, if you invest $100 [£65] here, we will give you $25. Then state incentives are also available."
Ravindra Sannareddy, who is the founder of the industrial zone, said that India has become attractive manufacturing base for Chinese companies because of the incentives. "A lot of companies from China, which traditionally used to export their products to India, are now taking advantage of these incentives to come to India, put their manufacturing facilities here, and cater to the demand here," he said.
However, it is not the financial benefits that are attracting the foreign firms but also it is easy to find the labor for the manufacturing needs as the industrial hub is located in the countryside.
According to estimation from Mr Reddy, the employable youth in the surrounding villages are at least 200,000. Many of them have been working in factories here, according to BBC report.
Pals Plush director, Seema Nehra, was quoted by BBC as saying that 80% of their staff is women and first time workers. Pals Plush makes toys of interest of kids of Universal Studios, Walmart and Pottery Barn Kids.
"They are from rural areas, and we train them initially. But they are very comfortable with the sewing and finishing works of toy making," Nehra says.
-Sumana