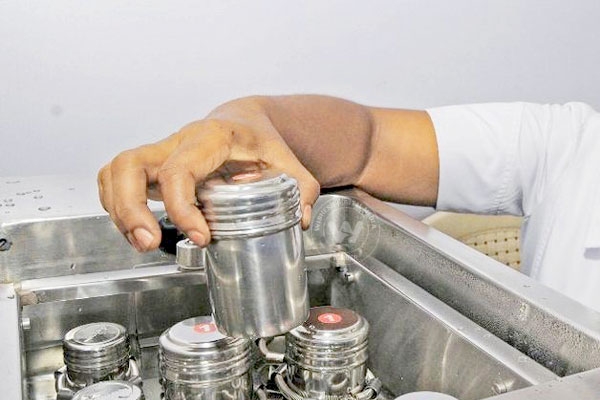 (Image source from: })
A 32-year old women, gave birth to a baby boy two weeks back, who died soon after the birth at the Coimbatore Medical College Hospital. The lady volunteered to donate her breast milk to the human milk bank at the Neo Natal Intensive Care Unit (NICU) of the CMCH hospital to feed hungry babies. It is heartening that the lady wanted to donate the milk to hungry babies, even though she could not feed her own baby. Many lactating mothers come here every two to three hours daily, voluntarily to donate milk.
The NICU nodal officer Dr. Geethanjali said, "Though she could not feed her baby, she wanted to be of use to another hungry baby." The doctor said that many new mothers are motivated to donate extra milk to the bank as it is even good for their health.
Tamil Nadu Chief Minister Jaya Lalitha has inaugurated human milk bank on 3 August through video conferencing and the full fledged functioning began at the facility after the freezer was installed.
The milk is pooled and stored in 20 ml containers, after which 20 ml samples are tested. The results will be obtained in 24 to 48 hours and then the milk will be certified whether it is fit to store.
Donora are being educated by the hospital staff on simple steps to follow before and after their donation so that their contribution does not go to waste. The milk stored in a freezer can be used for up to six months. The milk from the donors will be useful to hungry babies of mothers under treatment due to due to certain ailments, or post natal complications besides abandoned babies.
Only in September, 13,910 ml milk was donated by 157 mothers. After the tests, 10,090 ml milk was certified as fit to store, while the rest had to be discarded because of reasons like bacterial growth and incompliance with hygiene parameters.
-Sumana