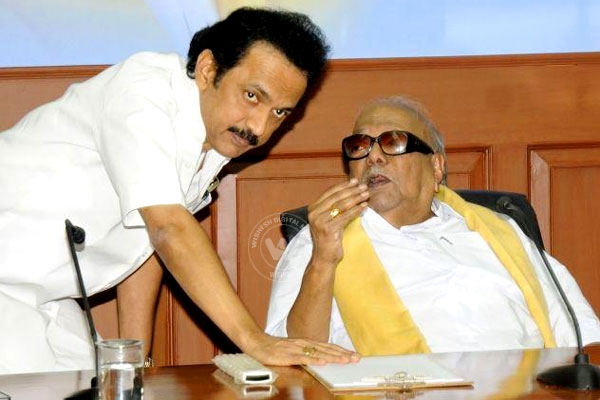 (Image source from: })
DMK party treasurer M.K. Stalin gave a counter to the allegations that the DMK was anti-Hindu. He said that 90% of the party cadres were Hindus, whose family members kept faith in god and religion.
Stalin told The Hindu that, "There is a well-planned campaign to project that the DMK is anti-Hindu. But the family members of party leaders and cadre have faith in god. Even my wife is visiting all temples across the State and I never once asked her not to go. We do not stand in the way of those who have faith."
According to Mr. Stalin, in the first phase of his tour he visited Thirukoshtiyur temple as Saint Ramanuja climbed up the temple tower and shouted what he was taught aloud, so that everyone could know it. Stalin had a meet with temple priests' team in Kumbakonam.
"We, the followers of Anna, have faith in Thirumoolar's dictum Ontrey Kulam Oruvaney Devan (There is one community and one God). Our leader Kalaignar wrote dialogues for the tele-serial Ramanuja, because it was he who had paved way for entry of all communities, including Dalits, into the temples," he said.
He rejected the allegations that he was visiting temples in the context of upcoming elections. The DMK leader said that he respect sentiments of all sections of people and visited temples even in the past, also accepting the poorna kumbam.
-Sumana