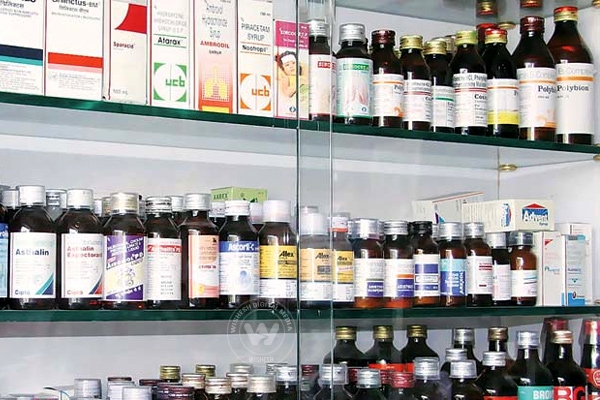 (Image source from: })
On Wednesday, more than eight lakh chemists across India are shutting shops to observe a day long nation-wide strike as protest against the move from the government considering allowing medicines sale online in the country.
Despite the intervention from the health minister JP Nadda, chemists refused to call of the strike. The health minister spoke with All India Organisation of Chemists & Druggists' (AIOCD) President on Tuesday evening.
It was clarified by Nadda that more decision was taken yet to in the favor of e-pharmacies. But, chemists say that the government has failed to assure to retailers that no amendments would be taken for the allowance of online pharmacies under the Drugs & Cosmetics Act, 1940- which regulates sale of medicines in the country.
AIOCD President J S Shinde told TOI that, "There is no question of calling off the strike. The health minister spoke to me today but we have been apprising higher authorities for past few months. So far, there is no assurance from anyone, not even from the minister."
Shinde said that chemists will hold protests at Jantar Mantar in New Delhi and Azad Maidan in Mumbai. Moreover, there would be dharna pradarshan by chemists in all the capitals of the states.
Chemists called the internet pharmacy as violation of Drugs and Cosmetics Act, 1940. The act allows sale of medicines only on prescription by doctor and by licensed chemists. They feel online pharmacies pose threat to their business of physical shops, besides sale of counterfeits, risk of adverse drug reactions, and irrational usage of medicines.
"There is no means to keep a check on such sale," Shinde said.
Earlier, AIOCD submitted a memorandum of demands to authorities, including the Prime Minister's Office, the Drug Controller General of India, and the health ministry.
A sub-committee was set up by the government under the Drugs Consultative Committee. It will look at issues concerning Drugs & Cosmetics Act. The sub-committee has a mandate to check the possibility of on-line sales of the medicines and requirement of particular changes in law to regulate such sales.
-Sumana