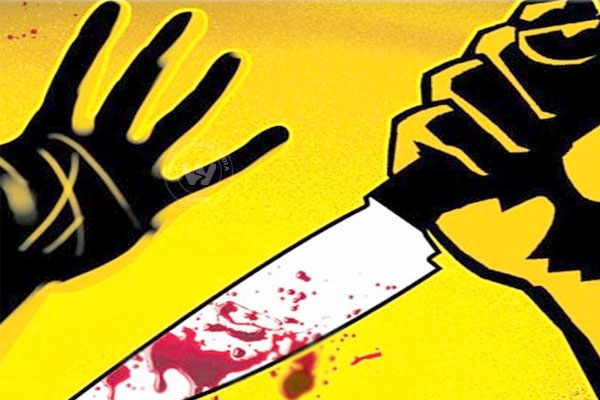 (Image source from: })
India sought "strict action" and "severe punishment" from Saudi Arabia for a Saudi national chopping Indian woman's hand after complaining about poor working conditions.
Kasturi, 50, is a domestic worker from Tamil Nadu working for a Saudi employer. According to the Ministry of External Affairs, last week she complained about poor working conditions. Her sister, Vijayakumari told The Indian Express that Kasturi is now undergoing treatment at a hospital in Riyadh.
According to Vijayakumari, "We are told that the incident happened on the night of September 29 after she complained about torture and non-payment of wages by her employer. He chopped off her hand when she tried to escape from the house through the balcony. Some neighbours and others took her to hospital."
"The Indian embassy officials, who visited her, spoke to her son who is a farmer in a village near Vellore. They told him that she had also suffered a spinal injury as she fell from the balcony when she tried to escape. We cannot go there unless the government arranges for it, but the officials have promised the best treatment for her," she added.
A visitor at the hospital uploaded a video of her, where she is seen urging to send her back to India. She was also seen describing in Tamil about how she jump off using a saree from the balcony.
"This is the first time she has gone abroad for work. She was promised a salary of Rs 15,000 from which the agent was to take his cut because he did not charge any advance," Vijayakumari said, who explained that her sister was forced to take up the job abroad due to the financial conditions of the family.
The incident was described by Vikas Swarup, MEA spokesperson, as "unfortunate and most condemnable." He said that India would "continue to seek justice for the victim".
"Our Embassy in Riyadh has taken up the matter with the Saudi Foreign Office and asked for strict action in the matter and severe punishment for the sponsor. We have also sought an independent probe in the incident and urged that a case of attempted murder be lodged against the sponsor so that he is punished, if found guilty as per law," Swarup added.
According to the spokesperson, the issue would be taken by India to the Joint Working Group on Labour Matters with Saudi Arabia. It would be held in New Delhi on October 12-13.
-Sumana