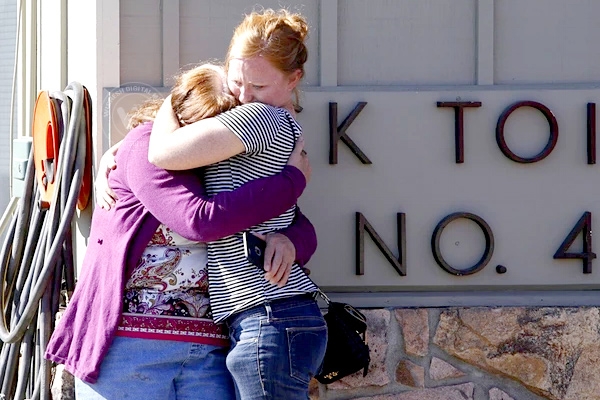 (Image source from: })
Firing by a gunman at an Oregon community college on Thursday killed 10 people and left 20 others injured. Police had shot the gunman to death, said the state and county officials. This incident of mass shooting becomes the 45th one to attack a US school in 2015.
Just after 10:30am local time, the shooting rampage occurred at Umpqua Community College. The campus serves over 13,000 students, 3,000 of them full-time. On Monday, fall term began at the college
The local NBC affiliate was told by the attorney general of the state that 10 people had been murdered while 20 were left wounded. According to Governor Kate Brown, the 20-year suspect was not identified yet.
According to Douglas County Sheriff John Hanlin, the gunman was slain in a fire exchange with police officers, saying, "It's been a terrible day." He did not mention about the number of people killed or wounded at the college that is located in Roseburg.
"This is a peaceful community," Hanlin said. "We have our share of crime like any community but certainly this is a shock to have this level of a crime."
As per the Douglas County Sheriff's Office, students as well as faculty members were being bused to be picked up at the nearby fairgrounds. An official from White House said that Lisa Monaco, homeland security adviser of President Barack Obama, has briefed the President on the shooting. Reports reveal that agents concerning the Federal Bureau of Investigation besides the US Bureau of Alcohol, Tobacco, Firearms and Explosives have left to Roseburg.
-Sumana