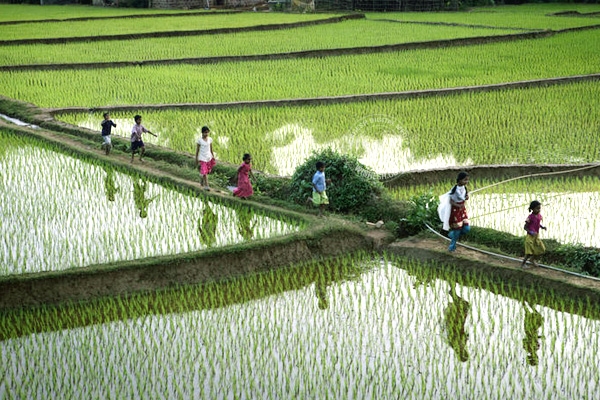 (Image source from: Weakest monsoon season in India since 2009 ends on Wednesday})
This Wednesday, the monsoon season i.e. June-September, which is the weakest since 2009, ended with a deficit of 14%. Since 1979, 2015 is the third lowest in terms of average countrywide rainfall during monsoon season. While 2002 was the other acutely deficient year.
During the 2015 June-September monsoon season, India received 760.6mm rainfall, while the 887.5 mm is the normal rainfall. The season's rainfall is less compared to last year which was 781.7mm. Thus this is the second back-to-back droughts seen by the country, first time in 1986-1987. However, the usage of the term "drought" was discontinued by the India Meteorological Department (IMD) due to the belief that a drought is never faced by the whole country.
Also read: Rains Come As Kharif Crops Savior In Gujarat
A met department official said, "It was expected that the rainfall deficiency may go up to 14% by the end of the monsoon season this year due to El Nino's impact on the global monsoon circulation. The country this year did not see any south-to-north monsoon pulses. These pulses tend to distribute rainfall well across various regions and provide a good rainfall mechanism in the south peninsula. This particular feature was almost absent in the monsoon this year."
According to the official, although the country has seen below-normal monsoon in 2015, some months like June and part of September during this monsoon season saw good wet spells because of   abnormally active Pacific Ocean.
"The systems in the Pacific cause increased activity over the Bay of Bengal, which led to rains during these months. Normally, this happens as a result of the southwest monsoon itself. But this year, the systems in the Pacific triggered this process in June and September," he added.
-Sumana