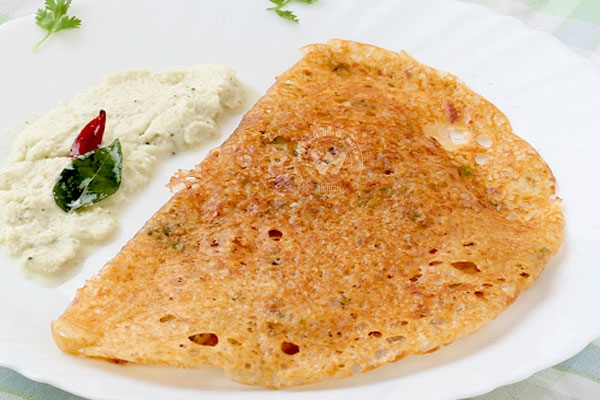 (Image source from: })
Diabetic does not mean that you have to bid good bye to all delicious and yummy dishes. It is no more a sacrifice of your favorite food. The trick lies in preparing delectable dishes with right ingredients. At the same time you can avoid all sugars, carbohydrates and excess oil. I did put a lot of effort to get a diabetic friendly recipe of the popular and most loved south Indian tiffin i.e. dosa. Try this out and for sure you will get mesmerized with the amazing taste of this diabetic friendly dosa and will help you steal the hearts of all your family, let them be diabetic or not. Here we go with the recipe of dosa recipe for diabetics with oats.
Ingredients required for dosa recipe for diabetics
Oats: 2 cups
Maida (Plain Flour): 1/2 cup
Rava (Sooji): 1/2 cup
Onions chopped: 4
Buttermilk: 4 cups
Green Chillies chopped: 6 to 8
Cashew Nuts chipped: 15 to 20
Black Peppercorns: 2 tsp
Cumin Seeds: 2 tsp
Salt
Method for preparation of dosa for diabetics
1. Grind the oats to powder. Add buttermilk, rawa, maida and salt. Mix tehse ingredients well.
2. Add ground cumin seeds and peppercorns to the batter. Add cashew nuts, onions and green chillies. Mix well.
3. Heat a tawa or pan on medium flame, pour batter and spread evenly. Apply oil around the edges and cook on both sides.
Serve with sambar or chutney.
-Sumana