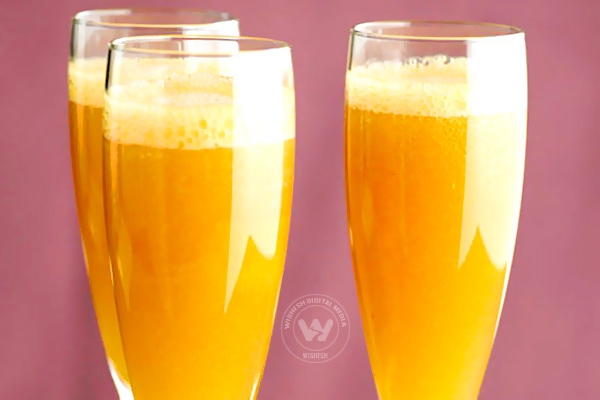 (Image source from: })
Having a cool tasty drink in a hot day or any evening makes you feel life saving. And if it can be prepared at home within minutes, it is even fantastic. Check out these cool, refreshing sharbat recipies.
Orange sharbat recipe
Serves: 4
Ingredients required for Orange sharbat
Frozen orange juice concentrate: 6 ounces
Low fat milk: 1 cup
Sugar: ¼ cup
Water: 1 cup
Vanilla: 1 tea spoon
Ice cubes: 8
Preparation method for Orange sharbat
1. Combine orange juice concentrate, Low fat milk, sugar, water, vanilla in a blender for few minutes.
2. After the juice turns smooth, add ice cubes.
Icy pumpkin sharbat
Serves: 2
Ingredients required for Icy banana sharbat
Medium banana (frozen): 1
Soymilk: 1 cup
Ground ginger: ¼ teaspoon
Allspice: ¼ teaspoon
Cinnamon: ½ teaspoon
Nutmeg: ¼ teaspoon
Maple syrup: 1 table spoon
Preparation method for Icy banana sharbat
1. Put banana chunks and ingredients in blender or food processor.
2. Blend until creamy-smooth.
3. Adjust spices if needed.
4. You may allow firming up in the freezer for 1/2-1 hour.
-Sumana