Free With conditions Four kittens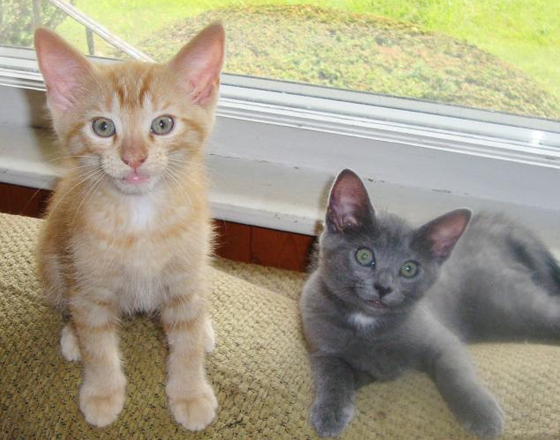 Important Safety Tips :
View properties in person, and always take someone with you. Never send or wire money to landlords. Classifieds does not offer any transaction or payment services. Stay safe - read our safety tips.
Contact PersonJoseph
Contact Number(717) 889-3436
Description
Free: With Conditions Four kittens, 2 Left born April 4, 2014. Please read my conditions below thank you.
They have been tested for Feline Aids (FIV) and Feline Leukemia (FeLV) results were negative for all; they have had their 1st & 2nd distemper and booster shot along with 1st & 2nd plus a third deworming medication to make sure.
The orange male kitten was neuter and rabies shot July 29, 2014.
There are two males and two females the males are the orange and the gray and the females are the tortoiseshell color. As of June 22, 2014, the gray one and one of the tortoiseshell females has been adopted. There are two left for someone to adopt still.
Here is a link to a video I have taken May 11, 2014 of the four kittens and the mother.

Related Ads
Bengal kittens for sale
My beautiful Bengal kitten Boy and girl are available for now for they new home.They are being raised in a very busy hou

Bengal kittens for sale
My beautiful Bengal kitten Boy and girl are available for now for they new home.They are being raised in a very busy hou