Carnatic Music Classes In Chandler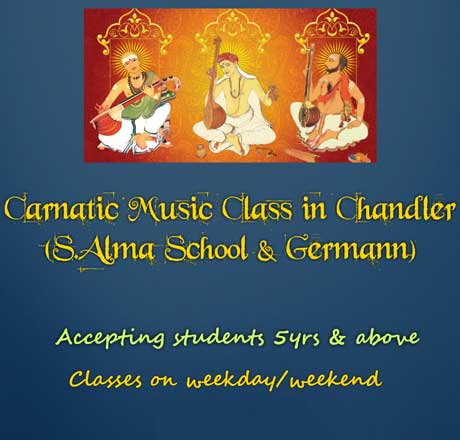 Important Safety Tips :
View properties in person, and always take someone with you. Never send or wire money to landlords. Classifieds does not offer any transaction or payment services. Stay safe - read our safety tips.
Contact PersonUsha Ramachandran
Contact Number(224) 778-4330
Description
Carnatic Music classes for kids 4 years and above at chandler by an experienced carnatic vocalist.
Classes held on weekends and weekdays.
Contact: 224 - 778 - 4330 for further information.