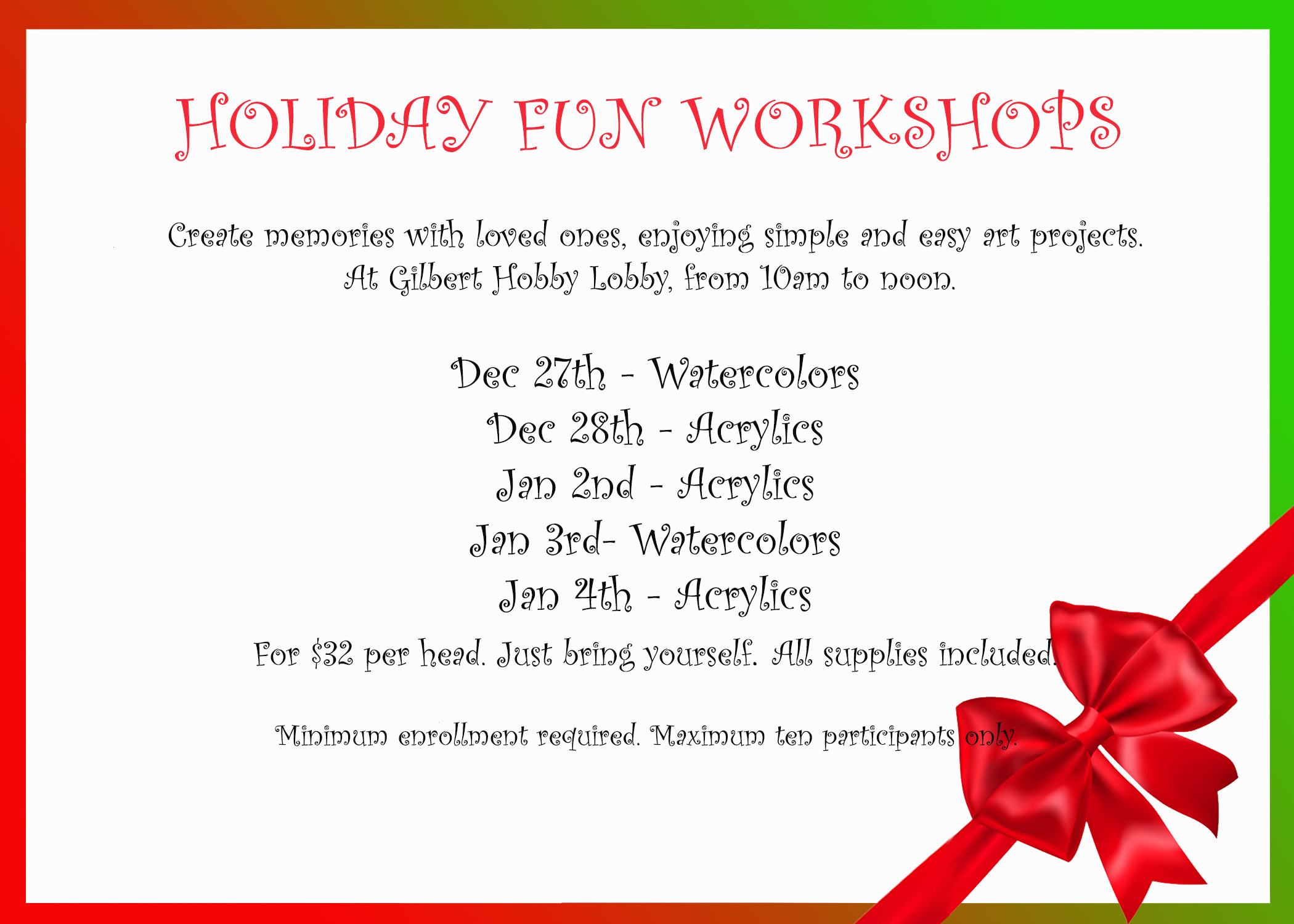 Important Safety Tips :
View properties in person, and always take someone with you. Never send or wire money to landlords. Classifieds does not offer any transaction or payment services. Stay safe - read our safety tips.
Description
Limited seats and personal attention. All supplies included. All you need to do is to bring yourself and may be even your loved one along to make memories, creating artworks. Enjoy the festive season with a creative flair. Register now. 20% discount for multiple sessions and/or siblings/parents.