Oracle 10g D2K Online Training in india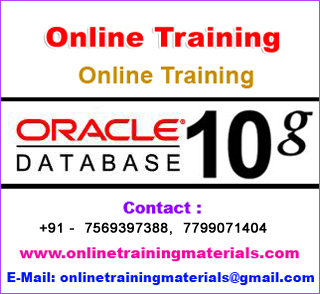 Important Safety Tips :
View properties in person, and always take someone with you. Never send or wire money to landlords. Classifieds does not offer any transaction or payment services. Stay safe - read our safety tips.
Description
Sudeep Technologies is one of the best online Software Training Institute in India. Online Personal Training in Oracle 10g D2K by well Experienced Faculty. It is a One to One online training through Skype and Remote Desktop Support. Student works in his own computer and practically types the code while learning. Our Personal training in Oracle 10g D2K helps to clear all fundamental doubts. Topics covered includes Introduction to Oracle 10g D2K, Forms 6i / 10g, D2K (Developer 2000) Forms and Reports, Reports 6i / 10g, Oracle 10g / 11g, SQL....... etc. As it is a practical project and job oriented training, you will get a hands on experience, that will be very helpful for your career.