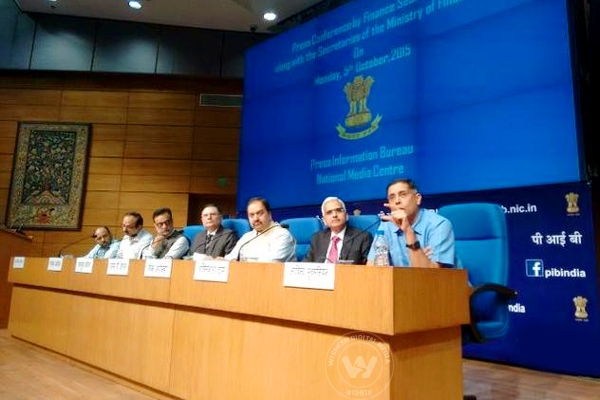 (Image source from: })
Economic Affairs Secretary, Shaktikanta Das has said at a press conference in Delhi that India will grow at more than 7.5% faster rate. Revenue Secretary, Hasmukh Adhia said black money disclosure was revised upwards from Rs. 3770 crore to Rs. 4147 crore.
According to Mr. Adhia, "India has sent 1,600 requests for information for black money investigations to other countries this year." He addressed the media over the economic progress of the government since the Union Budget. He said that the RBI rate cuts would improve economic sectors like housing and others. He added that the government is looking aid RBI's rate cut transmissions by reviewing several current interest subsidies.
Ratan Watal, Finance Secretary, said the government is looking to achieve the fiscal deficit target that was outlined in the Budget mentioning about the strong macroeconomic fundamentals of India. He added that there will be no impact on the fiscal deficit by recommendations from the 7 Pay Commission, effective 1 January 2016.
Mr. Adhia stated that, "Higher tax collections show improving demand in the economy." He said, total direct tax collections rose by 12% until September against same period last year, while indirect tax collection rose by 36% until August.
According to Arvind Subramanian, Chief Economic Advisor, the revenue estimates are to be over-optimistic" earlier but are realistic the current year.
-Sumana