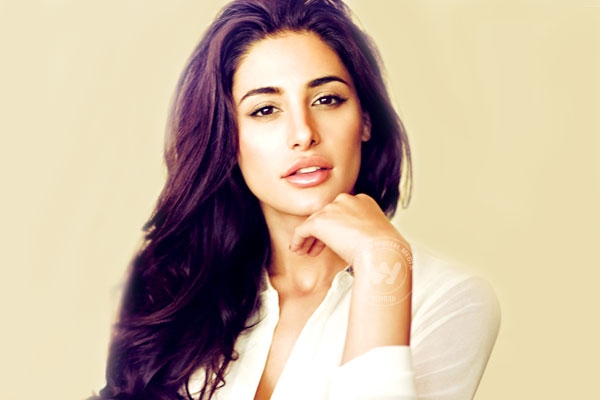 (Image source from: Nargis Fakhri raps to Hrithik's Bang Bang Dare})
Guess who is the latest B-Town star to rise up to Hrithik Roshan's #bangbangdare?
Well, it's none other than "The Main Tera Hero" hottie Nargis Fakhri. That's right!
The "Barfi" actress surprised everyone as she put on her bowler hat and stepped into rapper's shoes in reply to Hrithik Roshan's #bangbangdare.
The "Krrish" actor had challenged Nargis to  rap a song in her own style.
Hrithik tweeted,"To d 1who actually stimulated my #bangbangdare idea, @NargisFakhri girl frm d hood, shoot a RAP in a style only u can! V want crazzy!Accept?"
Nargis shows off her uber-cool rap skills in a 109 seconds video, good enough to give rappers like Honey Singh a run for their money.
She dedicates the video to the "Bang Bang" actor and breaks off into an impromptu rap song, aptly summing up her life's journey from New York City to the razzle dazzle of B-town.
Of all the Bollywood stars who took up the Bang Bang dare, Nargis was the quickest to respond.
It is awesome to see what sport the industry stars are  who aren't shying from taking up the crazy dares thrown by Jr Roshan.
Watch the video here:

AW: Suchorita Choudhury